St. Joe's Emergency Medicine Residents
---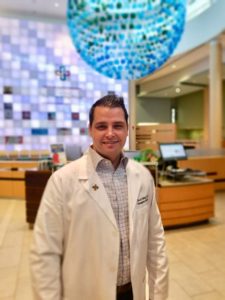 Medical School: Edward Via COM
---
Allana R0driguez MD, PGY-3
Undergraduate: Brooklyn College
Medical school: University of Florida
Interests: fitness, walking, exploring, traveling, netflixing and trying different food
---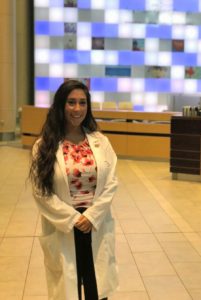 Louisa Mazza-Hilway MD, PGY-3
Undergrad: Rutgers-New Brunswick
Major: Cell Biology and Neuroscience
Medical School: Rutgers New Jersey Medical School
Interests: faith/fellowship, family, Diet Dr Pepper
---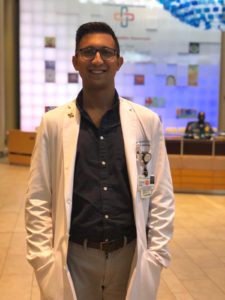 Brandon Samwaru DO, PGY-3, Chief Resident
Undergrad: University of Scranton
Medical School: Philadelphia College of Osteopathic Medicine (PCOM)
Interests: Travel, scuba diving, food, and coffee
---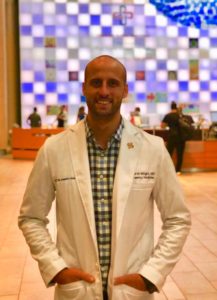 Ellsworth (EJ) Wright MD, MBS, PGY-3, Chief Resident
Undergrad: St. Michael's College
Graduate School: Rutger's University
Medical School: St. George's University
Interests: Beach, Scuba diving, Classic cars, Hiking, Travel
---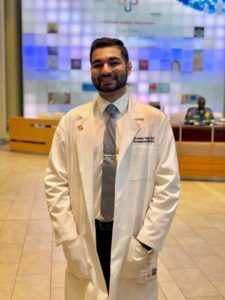 Arsalan Shawl DO, PGY-3
Undergrad: Rutgers University Major: Exercise Science and Sport Studies
Medical School: Philadelphia College of Osteopathic Medicine
Interests: Basketball , Dessert, Travel ,Video Games, Twizzlers, Chillen with the boyz, Reenacting WWE moves, Getting lost in foreign lands
---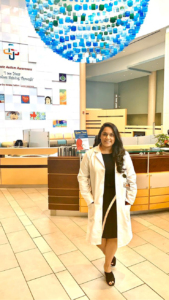 Riddhi Desai DO, PGY-3, Chief Resident
Undergrad: University of Miami, Coral Gables FL
Medical School: University of New England, Biddeford ME
Interests: Shopping at Trader Joe's because I find it to be therapeutic; Cooking from scratch (only when I have 3+ hours to myself to put everything together, which is never); and exploring new cities, national parks, islands. And If it's 8 PM on a Monday and I'm not working, Im watching the bachelorette.
---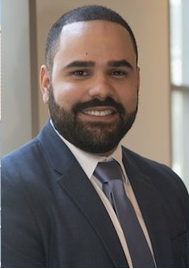 Santiago Batista Minaya MD, PGY-2
Undergraduate and Master's: Fairleigh Dickinson University, Metropolitan Campus
Medical School: St. George's University School of Medicine
Interests: Hanging with friends and family, traveling (after COVID lol- hopefully Europe), Mario Kart, reading in my spare time (never), hiking, exploring cities, lounging at the beach.
---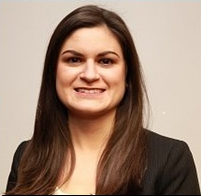 Amanda Russo DO, PGY-2
Medical School: New York Institute of Technology, College of Osteopathic Medicine
---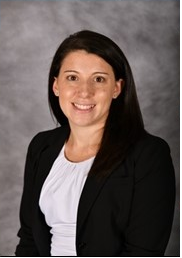 Jessica Tilzer MD, PGY-2
Undergrad: Drew University
Medical School: New York Medical College
Interests: Fitness (running, indoor cycling, hiking), playing with my dog Abby, baking
---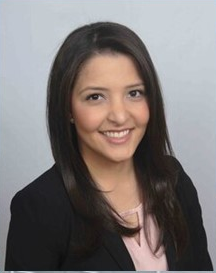 Maria Carvalho Olarte DO, PGY-2
Medical School: Rowan University School of Osteopathic Medicine
---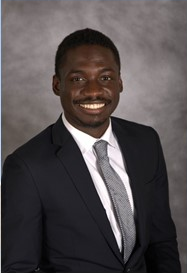 Olayode Owoade MD, PGY-2
Medical School: New York Medical College
---
Sarah Aly DO, PGY-2
Undergrad: New York University
Medical School: Touro College of Osteopathic Medicine- Harlem Campus
Interests: astronomy, hip hop/r&b, soccer, equity in medicine and beyond
---
Thomas Ajami DO, PGY-2
Medical School: Rowan University School of Osteopathic Medicine
---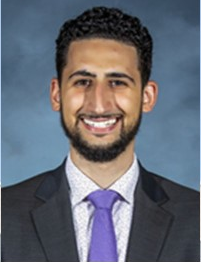 Ahmed Bendary DO, PGY-2
Medical School: Rowan University School of Osteopathic Medicine
---