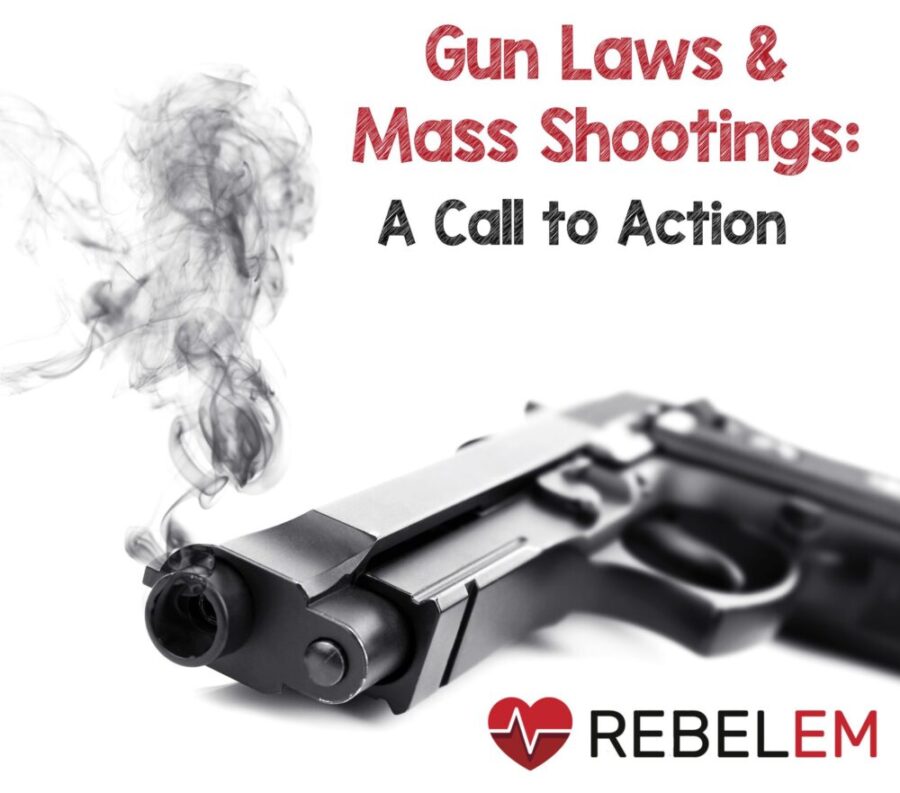 Written by Sarah Aly, DO
This post first appeared on REBEL EM
Background: Rob Elementary. Columbine. Sandy Hook. Pulse Night Club. Tops Grocery Store. Irvine Taiwanese Presbyterian Church. Virginia Beach. The Tree of Life Synagogue. Santa Fe High School. The New York City Subway. The Las Vegas Harvest Music Festival. Aurora Movie Theater. The El Paso Walmart. Tulsa. The list goes on.
The United States has a unique epidemic: mass shootings. There is no universal definition of a mass shooting but it is often referred to as an event where greater than four individuals are killed by a single perpetrator (Everytown Research & Policy, 2022). Outside of the US, mass shootings are rare events (Bloomberg 2022, Snopes 2018).
In the United States, we continue to have an average of 19 mass shootings per year (Everytown Research & Policy, 2022). Medical providers, especially Emergency Physicians, bear witness to the toll of mass shootings as we sit on the interface between the community and the hospital. As a result, it is important for us to understand the role of public policy in this epidemic.
Clinical Question: Do states with permissive gun laws have more mass shootings than states with restrictive gun laws?